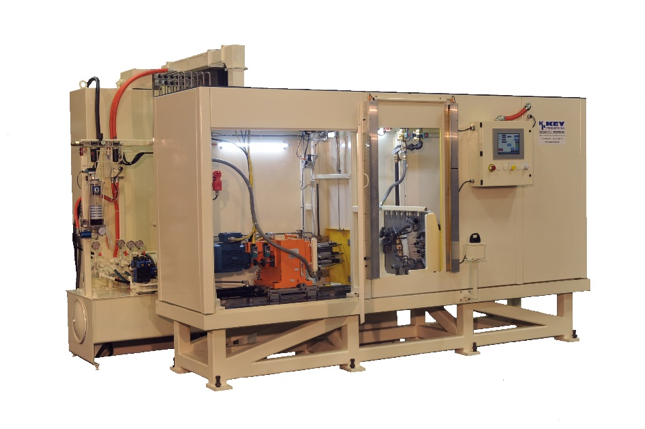 (19) 1- inch deep form tapped holes from both sides of a large aluminum die casting in under 14 seconds part to part. With broken tool detection, hydraulic clamping and light curtain/auto door this machine type is ready for robotic integration for full unattended operation.
Shuttle type machine performs (2) face mill and (28) drill operations
On 40" aluminum automotive cross member in 78 seconds complete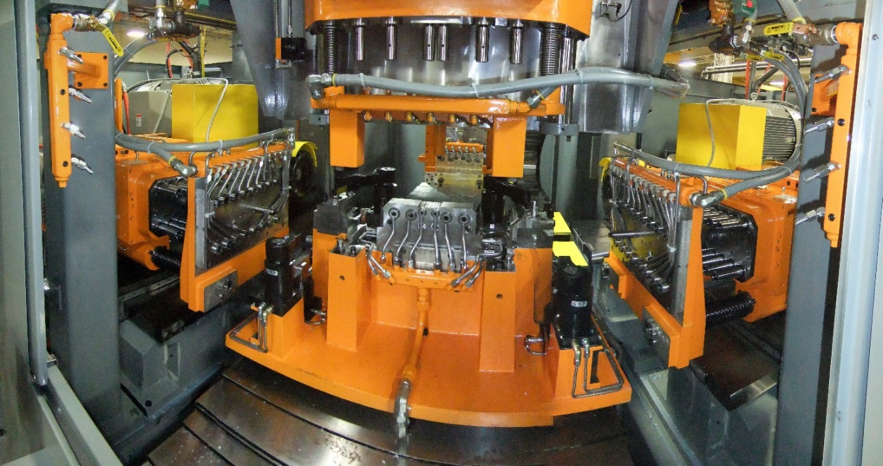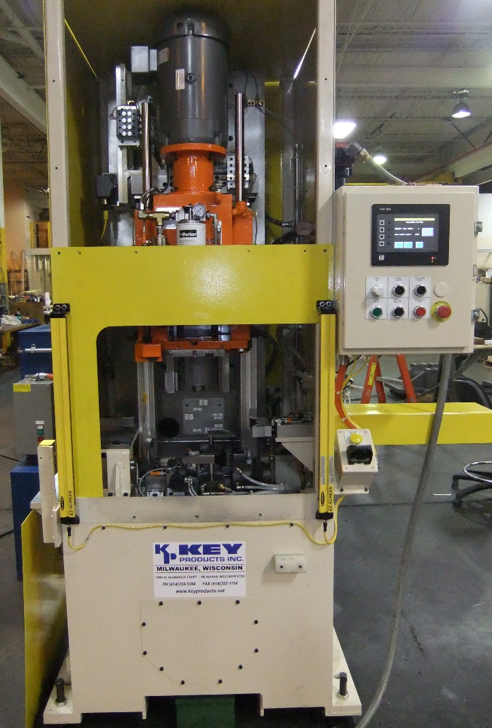 Vertical multiple spindle drilling, tapping or spot facing machine maximizes operator efficiency with hydraulic part clamping and servo controlled feed rates.