As a trusted global producer of specialized metal removal equipment since 1967, Key Products, Inc. designs and manufactures quality, high production, special machine tools, special purpose & multi-spindle machining heads, workholding fixtures, and automation equipment.
With our full-service engineering department and cutting edge facility, Key Products offers a premium range of special machine and component services. From design to manufacture to assembly, our total production process is streamlined under one roof to save you time and money.
As a reliable partner, Key Products can also provide ongoing mechanical & electrical engineering support to assist with production implementation and troubleshooting, upon delivery.
Take advantage of our convenient range of services designed to meet your specific machining needs. We can help you unlock your production potential. Contact Key Products today.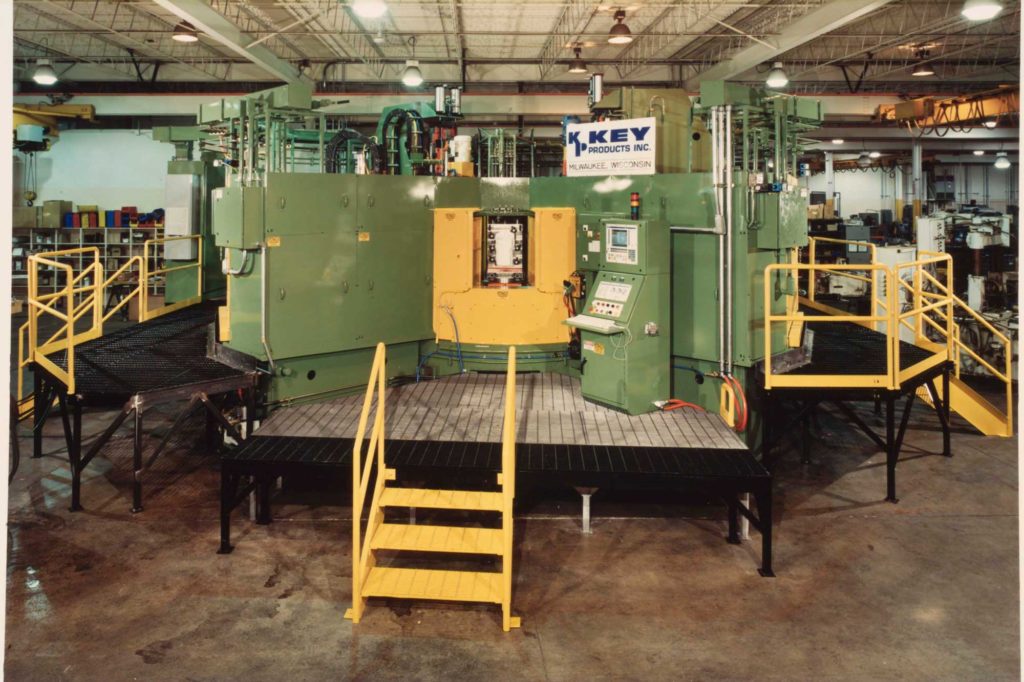 Internal Gear- Fixed Displacement- Reversing
Lubrication Pumps
Direct Drop-In Replacements
For Popular Industrial Models
GPM @ 1750 RPM (ISO 46 Gear Oil)
00RF-A .9
0RF-A 1.7
1RF-A 2.0
1R1F-A 2.5